Thank you to all my supporters and donors who have contributed to over $5.6 million raised this year for the Vinnies CEO Sleepout event, raising funds for homelessness. This is my 11th consecutive year as a participant and an official Ambassador for the Vinnies CEO Sleepout NSW charity event for homeless services.
1,550: the number of Vinnies CEO Sleepout participants signed up in 2020
Around $60 million: the amount raised nationally since the first Vinnies CEO Sleepout, 15 years ago
116,000: the number of people experiencing homelessness across Australia
Remember what a difference this can make:

$200 will help a family keep the power on this winter.
$500 will help provide a safe haven for a family escaping domestic violence
$1000 will help prevent a family from being evicted from their rental property.
On 18 June 2020, the Vinnies CEO Sleepout took place as a national, interactive and live-streamed event. It was the first time in this online, remote format – and it was a huge success, raising double the expected amount of money!
1,550 business and community leaders across Australia slept on their couches, in their cars or in the backyard. These locations represent common forms of homelessness experienced by thousands of people across Australia every night.
It's all to raise money for the essential homelessness services provided by Vinnies. The funds raised through the Vinnies CEO Sleepout are turned into crisis accommodation, food, healthcare, counselling, education, employment, and more for people already facing homelessness, or at imminent risk.
Well over 116,000 people lack a safe and secure home in Australia, including a growing number of young people and older women. In a society as fortunate as ours, we refuse to accept that anyone should be homeless.
The Vinnies CEO Sleepout isn't just about raising money. It also builds informed understanding about homelessness among Australia's leaders and encourages them to take ongoing, long-term action.
Vinnies has been helping people facing homelessness for well over a century. In NSW alone, Vinnies provides over 25 accommodation services where people can find a safe place to sleep and support to find a permanent home. The organisation also offers food, clothing, domestic violence support, addiction rehabilitation services, and many other kinds of help through hardship.
Vinnies' services rely on the Vinnies CEO Sleepout to remain funded throughout the year. This is especially important during the tough times of COVID-19.
It's not too late to donate – please make a contribution by visiting
Or you can join us next year and register for the 2021 Vinnies CEO Sleepout event and help us raise necessary funds for homeless services. Https://www.ceosleepout.org.au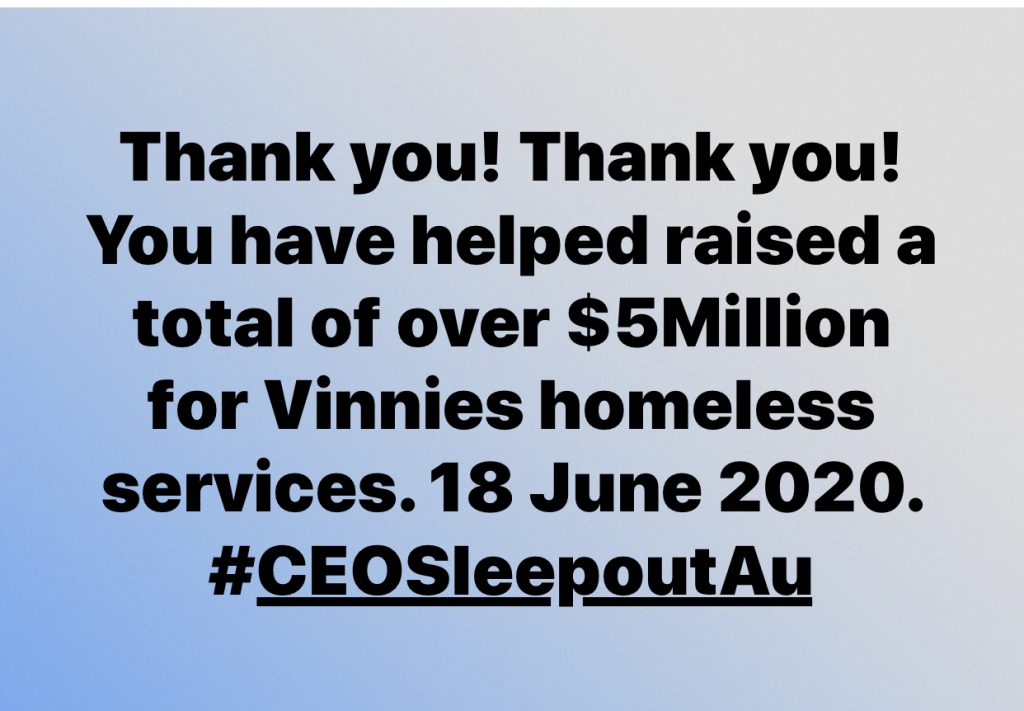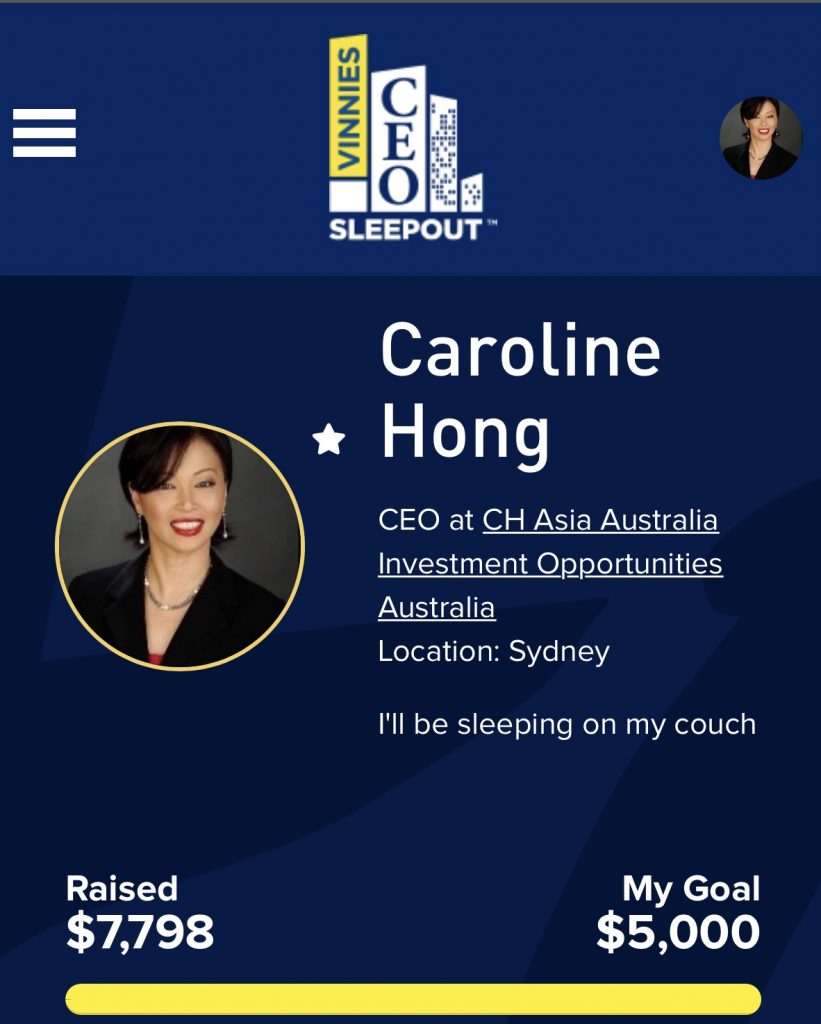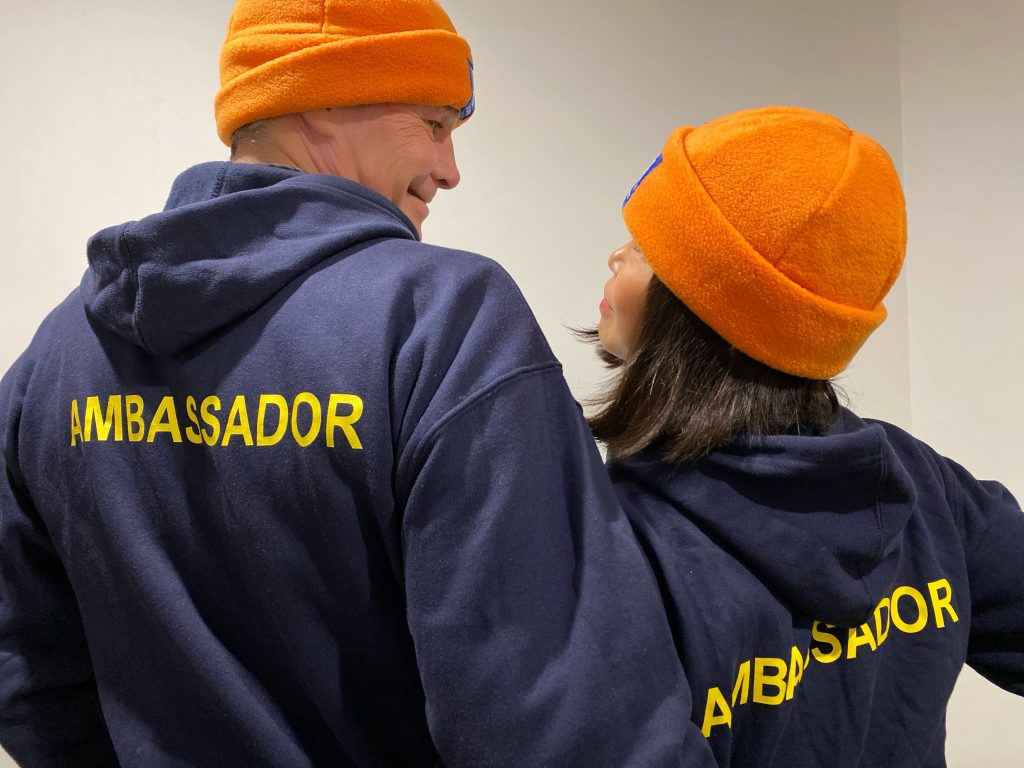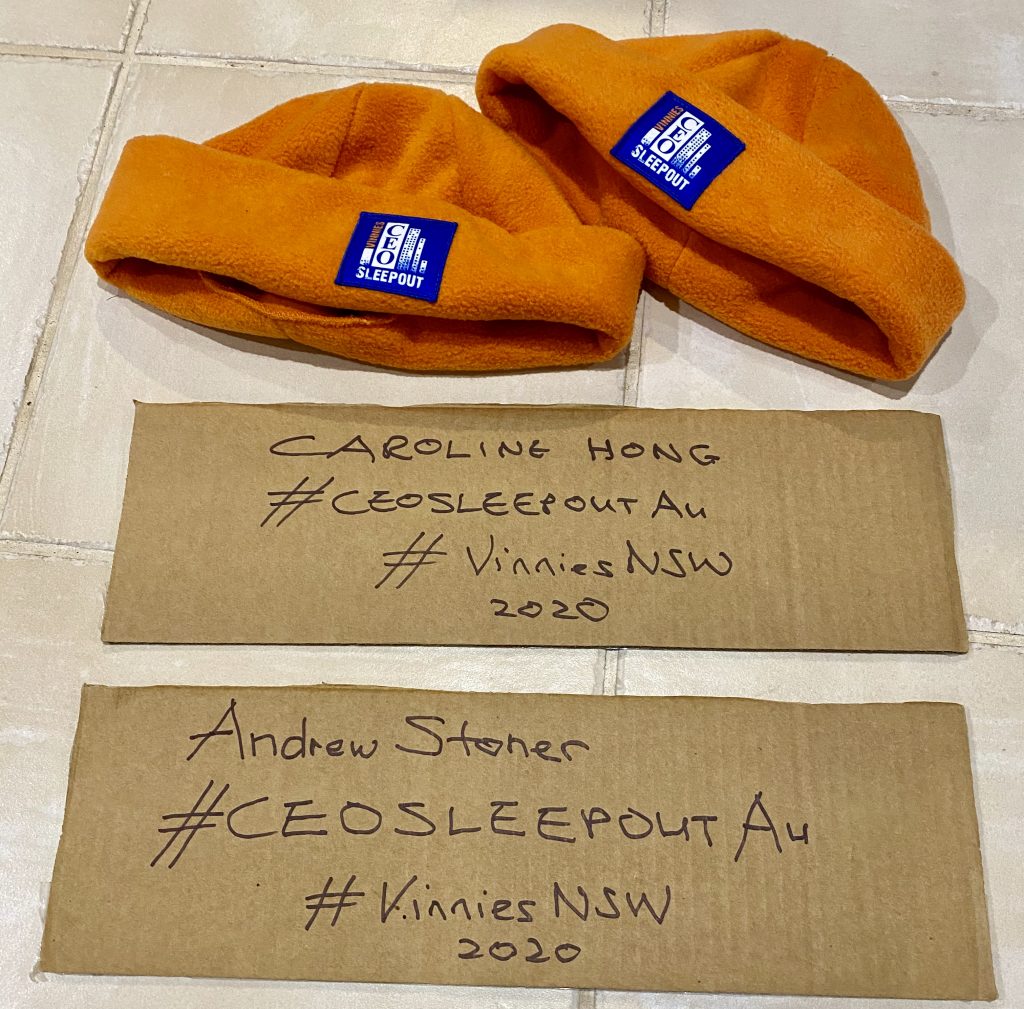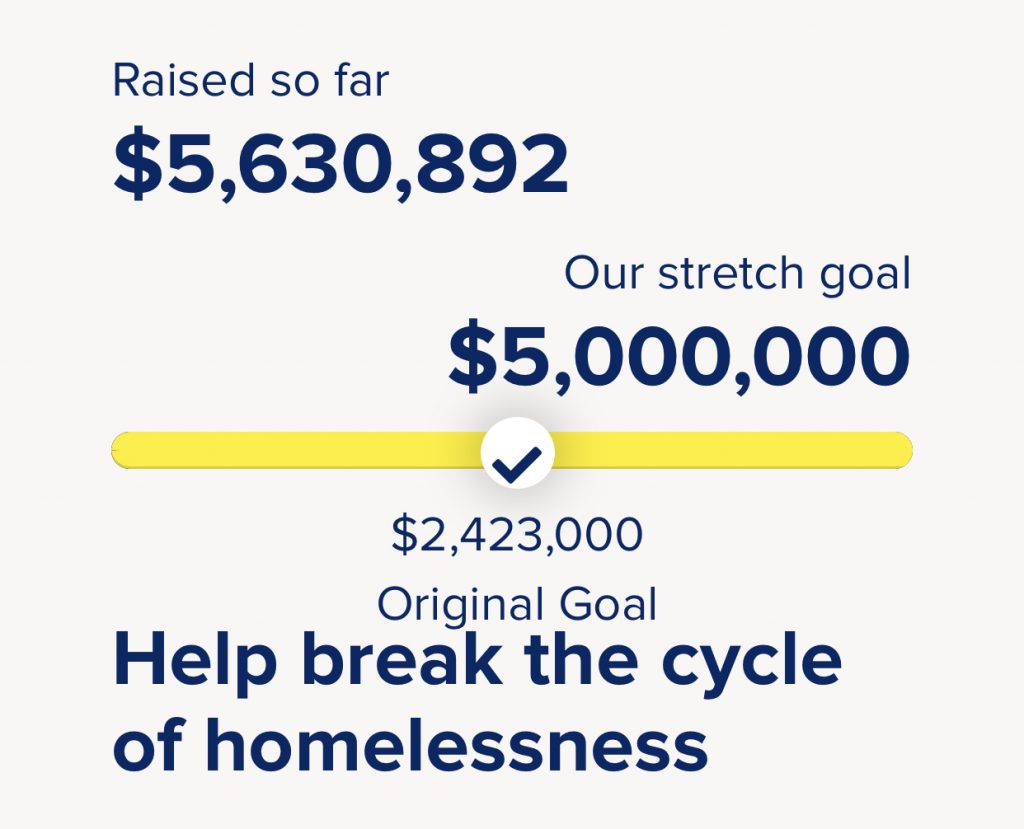 Social Share