Tags :
Asian Australian
,
Asian Century
,
business events
,
CH Asia Australia
,
China
,
China HR Australia
,
Dr Caroline Hong
,
HR
,
Human Resource
,
Jobs
,
Jobs in Australia
,
recruitment
,
Simon Lane
,
small and medium enterprise
,
success
Why China HR thinks migrants will find it hard to get a job in Australia.
Hear from Simon Lane, Managing Director of China HR Australia …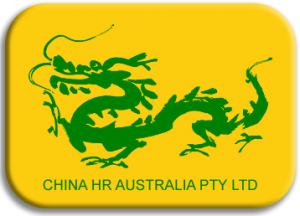 There are currently three quarters of a million unemployed Australians living in Australia and who are entitled to work but cannot find a suitable job. When you add thousands of migrants that arrive on our shores each year seeking employment, you suddenly understand how hard it is to get a good job in Australia despite being ready and willing to work.
When you look at the picture of immigration to Australia, the following becomes obvious. Just under 60% of all immigrants arrive on a skilled Visa. About 70% of them settle in New South Wales, Victoria or Queensland. Around 65% of those are between 25 and 45 years of age and at least half of them have a bachelor's degree, graduate diploma or postgraduate degree. Competition is tough!
But here is the real fact. Whilst there are over 250,000 jobs a month advertised every month in Australia, there is a heavy bias towards applicants with Australian experience and who can start within four weeks. Of course, the majority of businesses advertising are Australian companies or almost completely dominated by Australian employees. So newly arrived immigrants to Australia, even very skilled ones will often find it difficult to secure a position within a reasonable timeframe. Of course if you are requiring sponsorship as part of your Visa, you can't arrive in Australia without job. This makes securing the role from offshore very important if not critical.
So what about all of those people who are highly qualified and seeking to immigrate to Australia? How easy it is it for them to get a job while still in their home country? Surely having a good education and resume, and access to Skype will be enough to get a reasonable job in Australia? Well sadly, the answer is "no".
Let me address a couple of elements of this issue. Firstly, despite the government advertising shortages in several professions which attract immigration, there is usually a reasonable amount of turnover in the Australian marketplace already that allows for recruiters to secure employees with Australian experience. An employee with Australian experience will inevitably beat a migrating applicant for a role. Of course this is not true of all jobs, especially those based deeply in the originating country's heritage such as restaurants, acupuncture, translators et cetera. However these roles are fiercely fought for by immigrants who worked in those industries for many years and sadly sit at the lower end of the earnings spectrum. They are also requiring of immigrant to immerse themselves in pockets of their own culture as opposed to integrating into the larger Australian community. This circumvents their opportunities to earn and grow quite significantly.
A lot of immigrating managers and skilled workers believed that their resume should be enough currency to secure them a reasonable job. What they fail to understand is that simply having your resume translated into English does not make it a good resume. In fact, most resumes are poorly constructed and in many instances provide information that is illegal to ask for in the recruitment process in Australia. Resumes that are not constructed in Australia by human resources professionals are most likely going to disadvantage overseas applicants.
Those applicants who believe that they can secure a job via a Skype interview are also being very optimistic. More often than not, these applicants failed to set themselves up for the interview in a way in which they can present themselves professionally. They will often use laptops or mobile phones in poor locations such as cafes or their car which of course does not present an ideal perspective. Many who believe that they will pass the English skills tests required to immigrate to Australia feel inadequate when being interviewed by an Australian using Skype. As such, they often present quite poorly despite being of high quality.
Lastly, the greatest tragedy often experienced by immigrating managers and skilled applicants is that the jobs that they think they have signed up for are either non-existent or completely different to what they expect. Less honourable immigration consultants have promised these applicants great jobs but in reality the jobs do not exist and the applicants find themselves bound to employers doing work well below their skill set. Depending on their Visa, these immigrating managers cannot complain to anyone because the job underpins their Visa and if the job doesn't exist or isn't what has been approved by the Department of Immigration then the manager can be deported. They also do not want to admit to their families back home that they are in a low paid or unpaid manual role as opposed to what has been promised and told.
So how do you maximise your chances of success?
For a foreign applicant to maximise their chances of success in Australia they will have to do a number of things. Firstly they must get experts involved in the creation of their resume as well as providing them with interviewing skills. In addition, these experts can provide insights as to how to secure opportunities in the Australian marketplace and may even be able to help in the application process. If the consultant you are dealing with is not a human resources expert then your chances are severely hampered. Lawyers, accountants, immigration consultants, and your favourite uncle already Australia cannot produce what is necessary when compared to an Australian HR expert.
China HR provides a streamlined service to skilled professionals overseas that maximises the chances of success in securing both a job and a Visa. Working with Australia's finest immigration professionals, China HR looks after all aspects of the recruitment hunt so that applicants can dramatically increase their chances of securing a high-quality job in an Australian company. Working with the candidate, China HR reformats the resume, helps the applicant in interview preparation, sources high-quality opportunities and helps negotiate contracts with employers who will comply with all the Australian Department of Immigration sponsorship requirements.
Many immigrating professionals have said to their immigration consultant, "Why do I need to pay for job preparation when I can just go there and get a job?" The answer is, "Because you won't get one!"
To prove this all you need to do is find a person who has succeeded in securing a well-paid professional role in Australia without any Australian experience and done it all from your home country. If you find one in thousand who have succeeded this way then you have done extremely well.
" A valuable insight, Simon! Thank you for helping Australian companies find talent in the recruitment process to help Australian businesses engage and expand their markets to Asia and China" – Dr Caroline Hong, President of China HR Australia 
About the Author of the Article:
Simon Lane is an expert in human resources, having worked in some of Australia's largest organisations. He has a Masters in commerce and postgraduate qualifications in employment Law. He specialises in assisting immigrating professionals secure their first Australian position.
www.chinaHR.com.au  1300 CHINAHR   simon.lane@chinahr.com.au        
Dr Caroline Hong is the President  & Chairman of China HR Australia
Social Share