Tags :
Adviser
,
AI
,
Artificial Intelligence
,
business
,
Dr Caroline Hong
,
Hon Andrew Stoner
,
Lorgan
,
Lorgan Global
,
LOrgan Technology
,
machine learning
,
NSW
,
robotics
,
Srikanth Markonda Patnaikuni
,
Technology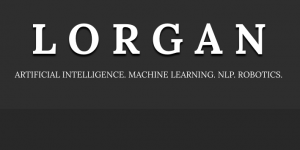 I am pleased to be appointed to the Advisory Board of  Lorgan, and have been working with the wonderful Team since August 2018.
Lorgan helps its clients harness the power of innovation to thrive on change. The management team is a vibrant mix of strategy and execution specialists with extensive experience in offering consulting and managed services to their clients. We take pride in our high standard advisory services to our clients and excellence in technology.
** Artificial Intelligence, Robotics, NLP and Machine Learning **
Check out the webiste www.lorganglobal.com
Social Share