I was privileged to be a guest at the 2012 Ethnic Business Awards held at the Le Montage.
Founded by Mr Joseph Assaf AM in 1988, the Ethnic Business Awards are also the longest running Australian business awards to be televised nationally to every State and Territory across Australia. More details on the website http://www.ethnicbusinessawards.com/about/"
"The Ethnic Business Awards are Australia's longest running national business awards program. The awards celebrate diversity and multiculturalism, and the achievements of migrants who come to Australia with a "suitcase full of dreams". Their ingenious and enterprising characters contribute greatly to Australia's business and social landscape. They create jobs, wealth and ideas, and cement the harmony of multicultural Australia. It is the goal of the Ethnic Business Awards to celebrate their journey."
It was indeed a very well organised and happy event, celebrating diversity, multiculturalism and migrant entrepreneurship.
I was honoured to meet founder Joseph Assaf, Tony Abbott, Julia Gillard, Joseph Healy and many distinguished  men and women entrepreneurs.
Thank you to Shangri-la for inviting me to join their corporate table.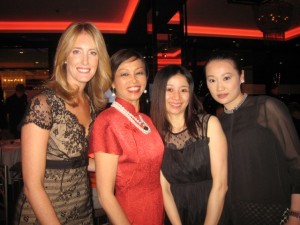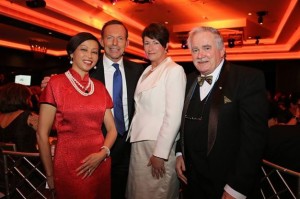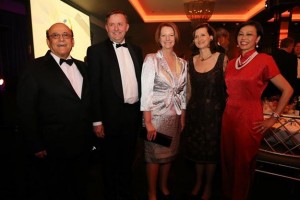 Social Share