Tags :
ASSOB
,
Australia Small Scale Offerings Board
,
Australian innovation
,
CH Asia Australia
,
Civenex
,
Civenex Expo
,
Dr Caroline Hong
,
innovation
,
IPWEA
,
IPWEANSW
,
Local Government
,
Most Innovative Product Award
,
NSW Innovation
,
Road Maintenance
,
Roads
,
Slasher Teck
,
State Government
,
Technology
http://www.slasherteck.com/news/2015/6/6/look-who-is-joining-slasherteck-as-vice-chairman
Slasher Teck recently won The Most Innovative Product Award at the Civenex Expo 2015 in Sydney.
A NSW innovation that will revolutionlise road maintenance and is of great relevance and interest to local government councils and State government bodies in Australia.
More here: www.slasherteck.com
Slasher Teck is listed on the ASSOB
SLASHER TECK LTD ACN 154 730 926 (ASSOB Code: STC) has developed and patented mowing machinery designed to clear vegetation from around roadside posts.
The technology is designed as a cost saving benefit for local government (Councils) and State Government authorities to keep the roadside verges free of grass and other vegetation and the maintenance of roadside reflector and management posts.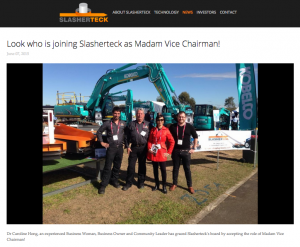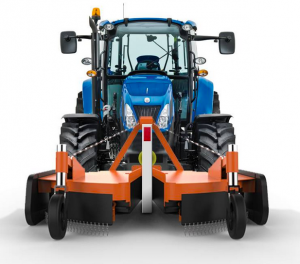 http://www.assob.com.au/offerings.asp?offerid=370&board=1
Social Share