Tags :
Angela Brewer
,
Asia Hr Australia
,
business
,
CH Asia Australia
,
Chancellor Hon Michael Egan AO
,
China HR Australia
,
Chris Tobin
,
Darug people
,
Dr Caroline Hong
,
Economics
,
Faculty of Business and Economics
,
Graduation Ceremony
,
Hon Michael Egan AO
,
Macquarie University
,
Occasional Speaker
,
Operatic artist
On 30 September 2014, Dr Caroline Hong delivered the occasional speaker address to more than 600 people, including parents, friends, families, academic staff and 125 Graduands from the Faculty of Business and Economics at the Macquarie University in Sydney Australia.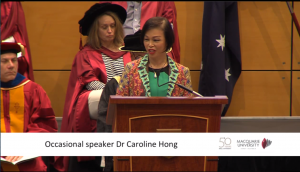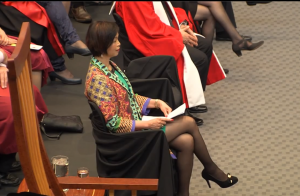 Australian has given her many career opportunities despite many obstacles in her earlier life. It was a powerful message from the heart to all graduands, which she hoped would make an impact on them in some way or other, as it has for her, when circumstances were less than ideal.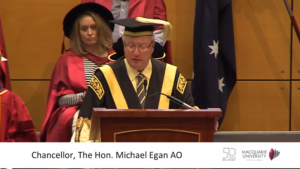 Comments from the Chancellor, Hon Michael Egan AO:
"It was a marvellous occasional address containing some excellent advice"
"I think Australia has received a great gift when Dr Hong decided to come to Australia and become an Australia citizen"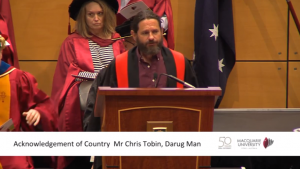 A beautiful welcome to the country address was presented by Chris Tobin of the Darug people.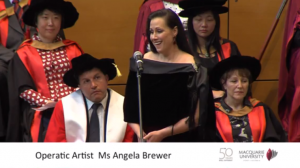 Operatic artist Angela Brewer performed the Advance Australia Fair and musical interlude.
Watch the graduation ceremony and occasional address here https://www.youtube.com/watch?v=ymNe7Km6INk#t=3012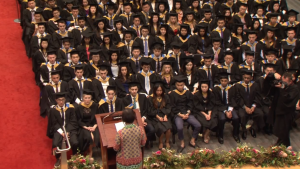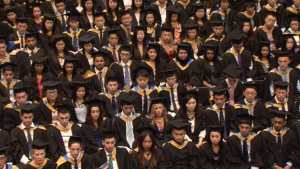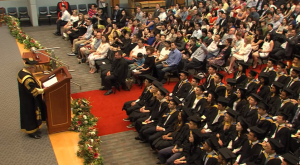 The graduates were conferred with the following degrees:
Master of Accounting (Professional) with the Master of Commerce
Master of Accounting (Professional)
Master of Accounting (CPA Extension)
Master of Advanced Professional Accounting
Master of Economics
Post Graduate Diploma in Accounting
Bachelor of commerce
Bachelor of commerce – Professional Accounting
Bachelor of Commerce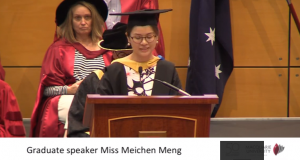 Congratulations to Miss Meichen Meng for her response on behalf of the Graduands.
Congratulations to all the graduates on the day!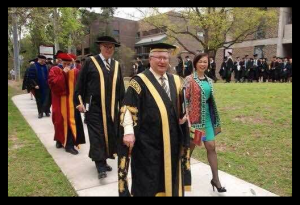 Social Share