Tags :
Australian government
,
Australian made
,
Australian technology'
,
awards
,
Bega District News
,
Best Environmental Product Award
,
CEBIT
,
Civenex
,
creating jobs
,
David Gray
,
Dr Caroline Hong
,
Drone
,
Dynamic Export
,
Engineering
,
engineering news
,
environment
,
innovation
,
IPWEA
,
IPWEANSW
,
Local Government
,
manufacturing
,
Most Innovative Product Award
,
NSW
,
Patent
,
Regional NSW
,
Road Maintenance
,
road safety
,
Roadside maintenance
,
rubbish collection
,
Slasher Teck
,
Slasherteck
,
Slasherteck RoboCollect
,
State Government
,
Technology
,
Traffic drones
,
traffic management
,
vegetation management
,
video
,
video stories
,
Vimeo
Soon after  Slasher Teck, an Australian innovative technology, hit the local news as the Winner of the Most Innovative Product Award at the Civenex Expo (IPWEA NSW) in Sydney in 2015, I was invited to join the Board of Directors. I gladly accepted the role as Non Executive Director and pleased to be appointed as the Vice Chairman, knowing this innovation will revolutionalise roadside maintenance. All innovations and new technology start-ups require dedication and patience.
This technology has progressed further to win the Best Environmental Product at the Civenex Expo  in 2016.
Earlier in 2017, Slasher Teck proudly exhibited at CEBIT at the new Sydney International Convention Centre alongside other innovative companies at the NSW Department booth. CEBIT is APAC's largest & longest running B2B technology exhibition & conference attended by over 15,000 technology professionals from enterprise, government, SME and start-ups.
Much has happened since that time, together with our advances in Drone Innovation . Read this recent article in the Dynamic Export news by David Gray.
"…The challenges associated with transporting teams to remote areas and the tedious work at the height of summer with whipper snipping overgrown vegetation was simply calling out for a better way of doing things.
The brilliance of the Slasher Teck technology is how roadside grass and vegetation management and traffic control are seamlessly integrated in to a single end to end solution.
But it gets better, while in operation the Slasher Teck RoboCollect field units have the capacity to also collect roadside refuse such as tyres and car parts, drink cans and containers along with sundry litter and place these in a compactor…."
http://www.dynamicexport.com.au/article/news/Aussie-visionaries-leading-the-world-in-roadside-maintenance-technology
Other news and information are listed below.
www.slasherteck.com
https://vimeo.com/verahong/slasherteck-civenex2016
http://www.slasherteck.com/about-1/
http://www.begadistrictnews.com.au/story/4671204/slasher-teck-traffic-drones-star-role/
http://www.begadistrictnews.com.au/story/4225264/innovative-slasher-secures-us-patent/
http://www.begadistrictnews.com.au/story/4225264/innovative-slasher-secures-us-patent/
http://www.begadistrictnews.com.au/story/3107215/innovative-bega-designed-slasher-wins-prestigious-engineering-award/
https://ipwea.eventsential.org/Exhibitors/Details/163182
http://www.safetysolutions.net.au/content/machine/product/slasherteck-roadside-grass-slasher-844026744
http://www.redbook.com.au/car-news/2016/slasherteck/innovative-unit-automates-roadside-slashing-104103?csn_tnet=true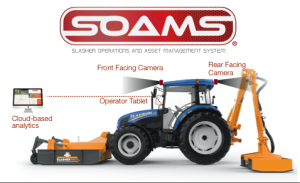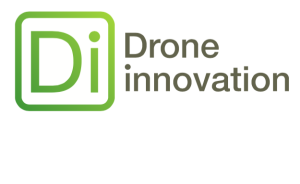 Social Share